Welcome
The members of the Carter County Bar Association are all licensed members of The Oklahoma Bar Association. Each practices law in Carter County Oklahoma. Each is licensed to practice in the state courts. Many are licensed to practice in the federal courts and some are licensed to practice in additional states.
Recent News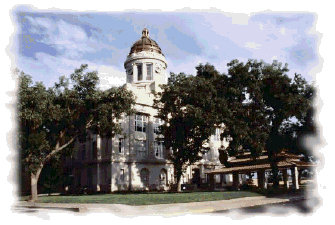 The 2014 CCBA
Scholarships have been decided. See
The Carter County Bar Association would like to proudly recognize local attorneys Martin Dyer (60 years), Burke Mordy (60 years) and Derril McGuire (50 years) for being recently honored by the Oklahoma Bar Association for their years of dedicated service to the legal profession.
Sincere appreciation to
BrightNet
for hosting this web page.
2014 CCBA Officers
President.....................Brad Wilson Vice President.....Carrie Pfrem
Secretary/Treasurer...Ronald E. Worthen Social Chair..........Wendy Whipkey
Social Chair..........Jason May